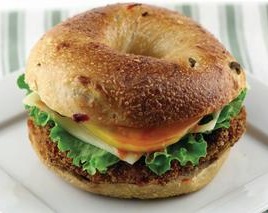 Click here for the SANDWICH MENU.
Click here for the BAGEL MENU.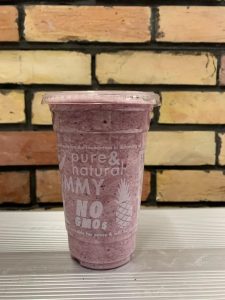 Click here for the SMOOTHIE MENU.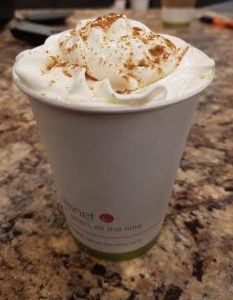 Click here for the COFFEE MENU. 
Coffee, Smoothie & Bagel Bar at Lakeside Family Fitness downtown OPENED to public on June 7th, 2018! 
Located downtown at 39 S State Street Family Fitness location. Expect to find the finest quality Michigan coffee and espresso, Smoothies made all with natural ingredients, a place to sit down and enjoy a cup with your friends. Coffee, Smoothie & Bagel Bar is open for general public, not just gym members. We are looking forward to see you soon!
NEW: We now carry New Yorker Bagels! Fresh, preservative-free, kettle-boiled bagels are shipped from Long Island, New York City to Family Fitness in Hart, Michigan and available for all of us, locals, to enjoy with in-house made cream cheeses. Sandwiches and bagels were added in March 2021.
Sandwich of the month – July – Italian Hot Beef Sandwich: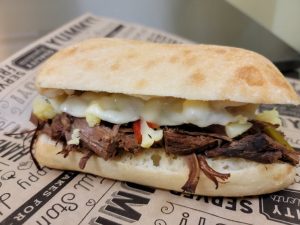 Roasted sweet corn mixed together with diced white chicken breast, Queso Fresco, chipotle peppers puree, celery, Dijon mustard and, of course, mayo. Salad is made from scratch and served on a fresh baked white bread, wheat bread or a bagel and lettuce. Yummy for lunch or light dinner!
Shake of the month – July – Fireworks: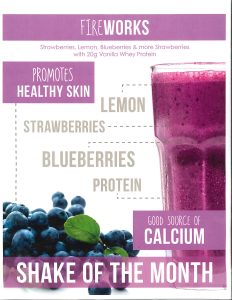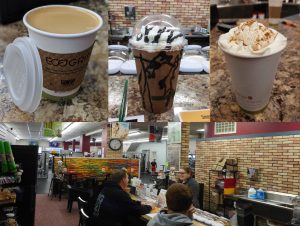 Ribbon cutting – June 2018: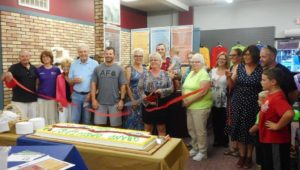 Employee training – May 2018: