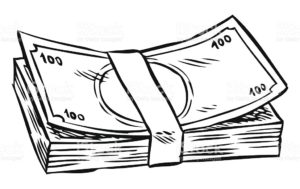 Happy Hour at Lakeside Coffee/Smoothie/Juice Bar
Get 20% OFF any drink purchase between 2pm-5pm Monday through Friday.
Birthday Special
Get 10% OFF any wellness purchase you make at Lakeside Comprehensive Rehab and Family Fitness.  Excludes promotions, medical payments. Cannot be combined with any other discounts. Enjoy your birthday!
Valid the day of your birthday only.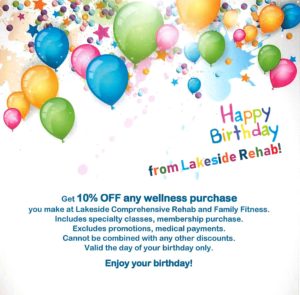 For members only – Punch Card Sale
$5.00 for 6 punch card for Excel members
$10.00 for 6 punch card for regular members
Use this punch card for trying an aquatic class or class that is currently not included in your membership. Or simply come to use the pool during open swim times. You could gift this punch card to your special friend or family member!
Limit: 1 punch card per member. No expiration date.