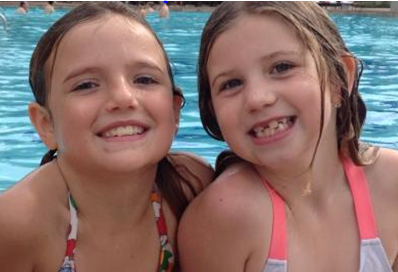 SWIM LESSONS 2020 – are on hold
Classes will be announced as soon as the safe re-opening is permitted. Please call (231) 873-3577 or stop by Lakeside Rehab at 601 E Main Street in Hart to be put on the notification list. As soon as we have dates and times available, we will call you and you can pick a swim lessons session for your child or you.
Children Swim Lessons:
Consist of 10 lessons.  The classes are limited to a total of 10 participants. They are taught year round. Classes fill up quickly so make sure you sign-up soon. Classes are taught to the child's ability and are tested the first lesson.  The fifth class of each session is a water safety day and children are asked to bring a life jacket (if they own one).
See Schedule at the bottom of the page.
BABY & ME Swim Class
Developed for children 6 months to 3 years, Parent and Child Aquatics helps young children get ready to swim by emphasizing fun in the water. Parents and children participate in several guided practice sessions that help kids learn elementary swimming skills, including water entry, bubble blowing, front kicking, back floating, underwater exploration and more.
Course length: Course meets for 45 minutes over 6 sessions.
Level 1, children learn basic skills through fun activities, such as blowing bubbles and playing with water toys.
Level 2 parents work with their children to practice floating, kicking and swimming back to the side of the pool.
Call and get on the list. Once we get 5 babies and adults who want baby-n-me class we can set a time.
Adult Swim Lessons:
These lessons are taught year round, however at least five adults age 13 and up need to sign up for a class in order for the class to begin. If interested call the office at (231) 873-3577 and have your name put on the list.  Adults need to know how to swim just as much as children do! Private lessons are also available. Cost: $ 68.00 for 10 Classes

Private Lessons:
Lessons for children and adults are offered based on instructor availability, pool time and space.  Lessons may be purchased as private (1 student : 1 instructor) or semi-private (2 or 3 students : 1 instructor). Date, Time, and Instructor will be agreed upon by all participants and will ultimately be coordinated by calling Melanie – Front Desk Supervisor at (231)873-3577.  All instructors are WSI certified.
All private lessons are scheduled for either 30 minutes or 60 minutes. If you are late for any reason to your scheduled lesson, the instructor may have another lesson to teach directly after your lesson; therefore the instructor may not be able to continue the lesson past a certain time.
Each lesson participant is required to check in at the front office or with the class instructor (only if front office is closed).
If you are part of a semi-private lesson and the other participants are not present the lesson will proceed without the other participants.  There will be no additional cost to the remaining participants.
All sales are Final and there are No Refunds for missed lessons.
We hope to hear from you soon!
AVAILABLE AT:
LAKESIDE REHABILITATION FAMILY FITNESS
39 State St. Hart, MI 49420
231.873.3566
Swim Lessons Staff
Bonnie Vander Zanden
Swim Lessons Instructor
Latest News From the Blog:
Lakeside CARES! Covid 19 pandemic information.
Posted on May 28, 2020
Lakeside Comprehensive Rehabilitation, Lakeside Rehab Family Fitness and Lakeside Coffee and Smoothie Bar would like to assure the community...
Read More
Joshua R. - Everybody I interacted with was very warm, caring, polite, etc. I felt very welcome.
Nancy H. - All staff members are KNOWLEGABLE, kind, and upbeat. They all exceeded my expectations.
Meredith C. - Keep being Amazing!!
Deborah T. - I would recommend this facility & staff to everyone.
Joyce J. - Beth's knowledge and expertise is very much appreciated. I recommend her highly!