Two facilities, one goal: To Keep You Well.
Lakeside Comprehensive Rehabilitation & Family Fitness is a privately owned out patient rehabilitation clinic founded in March 2003, offering Physical therapy, Occupational Therapy, Massage Therapy, Speech Therapy, Aquatic Therapy, Functional Capacity Evaluations and Family Fitness services. When choosing Lakeside Rehab for your therapy and/or wellness needs you will receive a caring and knowledgeable staff committed to provide the highest quality of care. Lakeside provides a warm welcoming environment encouraging and helping you every step of the way at either of our 2 locations. Whether visiting for a day or living in the area year round, we encourage you to check out all of the options we have to offer!
Interested to use MindBody Applilcation for scheduling and booking your spot at fitness classes? You can download MindBody App to your phone by clicking the link below:
Video tour of our fitness facility at 39 S State Street, Hart
Video tour of our rehabilitation facility at 601 E Main Street, Hart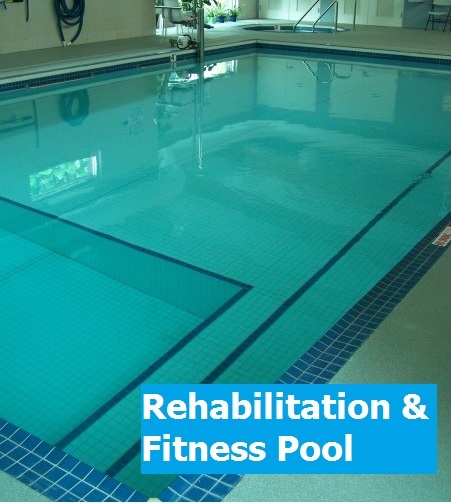 Cell phone users, please click on the following icon  

 in the upper right hand corner of your device, to see extended menu of this website.
**Spotlight is on:**
Black Friday Sales at Lakeside – Nov. 10, 17 and Dec. 1st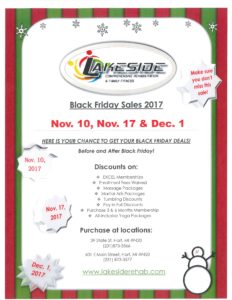 Your chance to get the best deals of the year on membership packages, Yoga visits, massages, etc. Call or stop by at either of our location to purchase a gift of wellness perfect for anyone.
**Community News**
Hart Holiday Parade is scheduled for Friday, November 24th at 6:30pm. Visit our gym at 39 S State Street for pre-parade and post-parade refreshments.